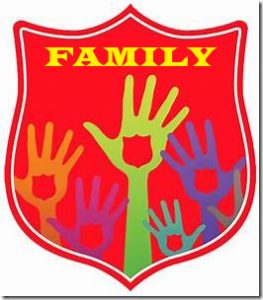 When He saw the crowds, He felt compassion for them because they were hurting and helpless, like sheep without a shepherd.  Matt 9:36
Improving our effort to help fund and support the Salvation Army and Mobile Ministries and making a positive contribution in the Greater New Bedford area, is our Lift-in-Love team goal for 2018.  For the past three years, we have conducted a Serve-A-Thon on the second Saturday in the month of September.  Over $102,000 has been raised, and interestingly, there were no overhead costs, and all monies raised went directly to the two ministries.
Here is a brief review of past Serve-A-Thons, where individuals and businesses financially sponsor people to serve/work at specific locations in our general community.  A veteran and historic park have been beautified in Fairhaven; A senior center recreation hall and a 970 ft. wooden fence were freshly painted in New Bedford; Clothes and toys were sorted at Gifts-to-Give in Acushnet; A variety of crops were harvested at the YMCA farm in Dartmouth.
Along with these community service projects, other innovative fund-raising activities, we call our Treasure Chest Projects, have taken place:  Among them were quality talent shows in New Bedford, lengthy round – trip bike rides, a yard and antique sale, an airplane parachute jump, a pogo stick skit, and other individual and fitness efforts.
This year's Serve-A-Thon is scheduled for Saturday, September 8, 2018.  A number of organizational and public orientation meetings will be held at the Salvation Army facility at 619 Purchase Street, in New Bedford beginning on the second Monday in April from 6-8 PM.  Those interested in learning more are welcome to attend.  Other information can be found on our web page: www.lift-in-love.org or on our Lift-in-Love Facebook Page.
What's New and Exciting This Year? At our first Salvation Army/Mobile Ministries meeting for this year, we immediately began to focus on how our team can continue to do something good for others in need and how we can recruit fresh volunteers to help us.  Hidden in casual conversation was a powerful association that inspired our direction for this year's 4th Annual Serve-A-Thon.   The weighty word Shield, an apt description of the Salvation Army's logo, was mentioned.   From that, Shield was qualified with Family to create — "Family Shield"; the idea of a tightly knit group; one where determined members lend a hand to form a family team to defend and come along side others under life's negative siege.  We're excited about the potential the Family Shield motivator will have in helping us to grow into a more effective community service. Please read the reference scriptures below that undergird our effort and highlight our call to tend to the poor.
Eph 6:16; Psalm 18:2; Prov 19:7; 1 John 3:17; Luke 14:12-14; Acts 20:35; 2 Cor 9:7